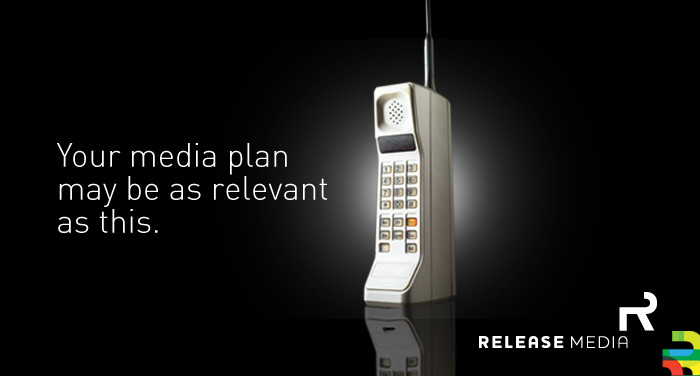 Is your media plan stuck in the dark ages?
When it comes to advertising your business, I'm a believer that all impressions aid in the final customer purchase. However, when and where you spend your advertising budget determines how effectively you reach your customer and that means reviewing your plan on a regular basis.
A media plan that was efficient 10 – 20 years ago most likely will not be as effective today – simply due to an increase of mediums and a shift in how buyers consume information and advertising. If you want your business to appeal to the right audiences, you need a plan that incorporates today's best practices.
An example would be social media. If you're not using it to promote your business, you are most likely missing out on an opportunity to connect with your customers. Within the past 10 years, the way people use Facebook has changed dramatically. In 2007, Facebook was used mostly for communication and keeping in touch with friends and family. Today, many adult users admit to using Facebook to conduct research on products and companies which means they expect the companies they buy from to have Facebook presence. When used correctly, social media can be a great way for you to make your brand more relatable but since anything worthwhile requires effort – to use social media effectively, you must have a plan that outlines how you will create, curate and share content that your target audience would be interested in.
A media plan of the past would not include digital advertising. Today, many businesses benefit from an online presence through PPC (pay per click advertising) and digital advertising. Whether it is on Google through Google AdWords or on Facebook, digital advertising can be an effective way for you to reach out to a broader audience or to identify viable markets for your product and business.
If you're considering giving your media plan a refresh or looking to test out new mediums to maximize your advertising budget, contact us. We're here to help.